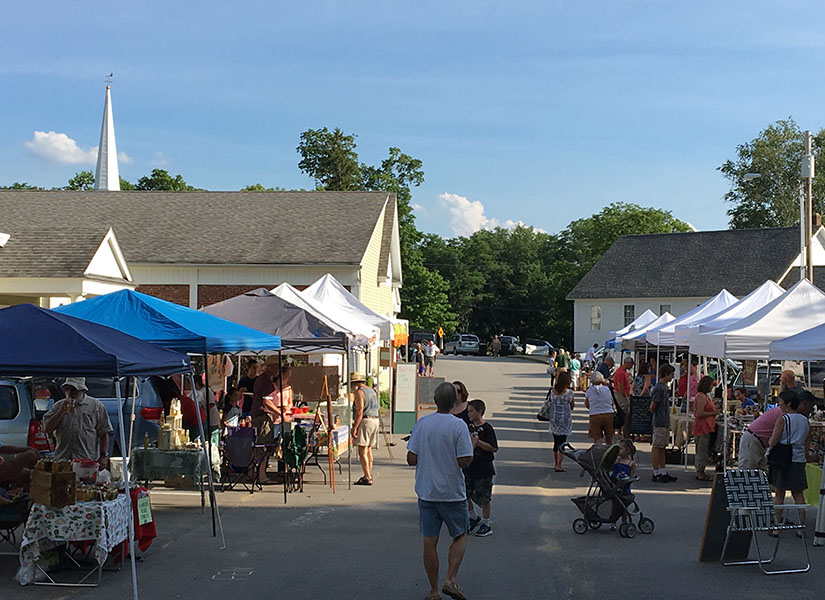 Dear Members, Supporters, and Friends of the
Canterbury Community Farmers Market
In honor of the Canterbury Community Farmers Market 10th anniversary we are holding a celebratory harvest dinner on Saturday, October 1. We would like to invite YOU to join us for this special dining experience.
CCFMA is pleased to be working in partnership with The Farmers Dinner and Chefs Keith Sarasin and David Crinieri to provide a unique dining experience in Canterbury Center and the Parish Hall. Chef Sarasin embodies our mission of building community through the farmers market experience. His goal is to bring people, farmers and chefs together to educate, inspire and enjoy really good food. Our harvest dinner will do just that. To learn more about the Farmers Dinner philosophy visit: www.thefarmersdinner.com.
Here is what you can expect at Canterbury's own Farmers Dinner Celebration:
As many of the ingredients as possible will be sourced from our weekly Market vendors

Recipes for several of the chef's special dishes will be provided
Appetizers will be served outside in the bandstand on the Town Green, surrounded by the charm of the country store, church, original Town Hall, and both new and historic library buildings. Afterwards, a short stroll will take you to the nearby Parish Hall where dinner will be served.
Between courses, there will be short presentations by a few of our vendors,
who will share their unique story about why they started farming
In addition to an excellent dinner, there will be a Silent Auction, with
proceeds to benefit the Loudon Food Pantry
Space is limited to 100 seats. If you would like to join us, please go HERE to purchase your tickets. We hope that many of our friends and supporters will be able to join us at this special celebration!
  ~ The Board of the Canterbury Community Farmers Market
Please note that this event is supported in part by a grant from the
NH Dept. of Agriculture, Markets and Food.