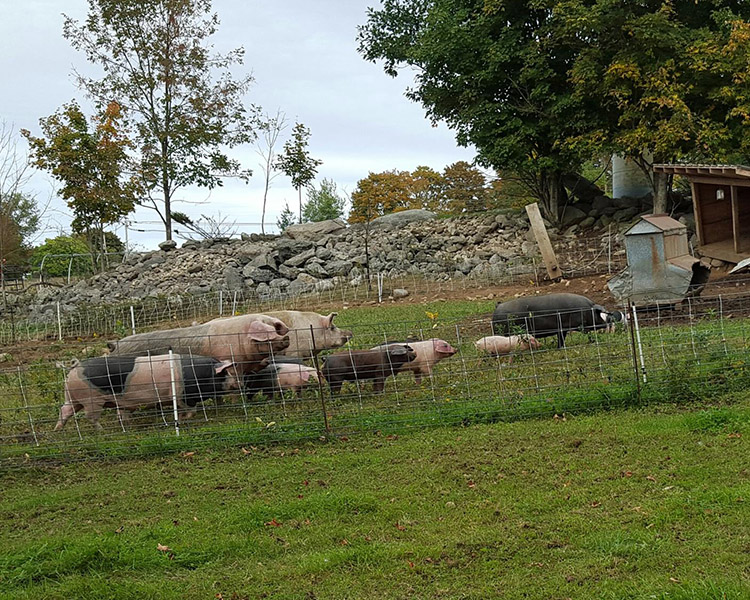 Program Hosted by the Canterbury Community Farmers Market
"Critters on the Farm – Their Products and Prosperity"
Tuesday, May 24th, 7:00-8:30 p.m.
at the Elkins Public Library, 9 Center Road, Canterbury, NH
~ Free and open to the public. ~
All farmers work hard, but raising animals provides special challenges and opportunities such as predators, baby animals and much more.  Hear about the trials and benefits of caring for livestock from James and Misty Batchelder of Our Place Farm (Loudon). They will discuss the benefits of knowing where our food comes from. In addition, Misty will provide rug braiding and spinning demonstrations and hands-on opportunities to use some fiber from their sheep. There will be time throughout the program for questions and answers, and light and "local" refreshments will be served.
Many of you will recognize Misty and her faithful sidekick, Corin, as long-time vendors at the Canterbury Farmers Market!
Thanks to NH Dept. of Agriculture, Markets and Food for awarding CCFMA a grant to support this program. It is part of the Market's 10th Anniversary Community Education Project.