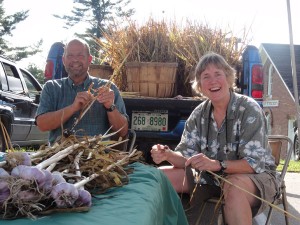 We are Currently accepting applications for the 2017 Season.
Welcome back fantastic vendors, and a hearty welcome to our new vendor applicants! The Canterbury Community Farmers Market Association is pleased to invite you all to complete an application for the 2017 Market season. 
For Newbies
Our outdoor summer Market runs every Wednesday, 4:00pm-6:30 p.m.,
June 7 to October 4. 
We also host two indoor Winter Markets. This year they will be on Sat., Nov. 18 and Sat., Dec. 16, in the Canterbury Elementary School gym from 10:00am-1:00pm.

We are located in the historic center of Canterbury, NH, in the parking area and field adjacent to the Elkins Library. There is plenty of parking! 

We have a great community of vendors making the Canterbury Community Farmers Market one of the best little markets in New Hampshire! Our quaint and lively market consists of about 22 diverse vendors, with many more guest vendors attending our "SUPER Market" event to kick of NH Eats Local Month in August. 

We offer live musical entertainment each week in addition to a full schedule of events, demonstrations, and children's activities.

How To Apply to Become a Vendor
Fill out our

On-Line Application

(click here).
If you would like to communicate directly with our Market Manager,
please contact Julie Dewdney at jdewdney53@gmail.com
If you would like to print a copy of the Market Rules (click here).
Your application is very important to us!
We will take the time to carefully read all that you have to share. The CCFMA Board will determine acceptance of your application at their next meeting. Board meetings are held the third Tuesday of each month.

Early Birds: Vendors submitting their completed applications by March 15 will be contacted by April 1 regarding the status of their application!